Apple's diversity chief is stepping down after only six months on the job — after causing an outcry by saying that being a minority or a woman are not the only criteria for diversity, according to reports.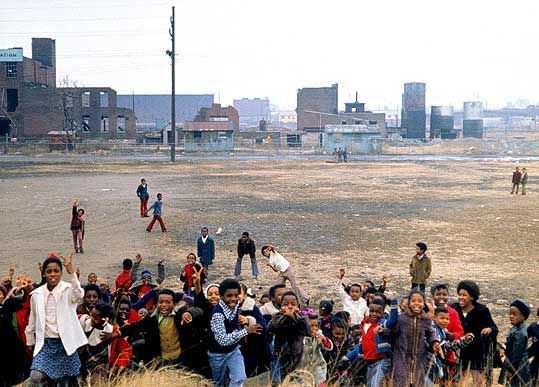 Anyone who doubts the long-term effect of the swamping of the First World by the Third, need look no further than Detroit, where a new report has revealed that almost half of all adults in the city are "functionally illiterate" and essentially unable to operate in normal society.
Enric Marco was exposed shortly before he was due to share a platform at the camp with then Prime Minister Jose Luis Rodriguez Zapatero.
Amid a hot national debate, Swedish Justice Minister Morgan Johansson has firmly ruled out the much-debated idea of publishing statistics on the nationality of sex offenders. He argued against "blaming it on immigrants," when perpetrators "in fact" were men.
A students' union in Norway is under fire for holding a theme party in which bartenders dressed as SS soldiers and served drinks with names such as 'Blitzkrieg.'
A Pennsylvania Jew who claimed for years to have escaped from Auschwitz, met track and field star Jesse Owens and Nazi doctor Josef Mengele, confessed that he had fabricated the entire story.
At least 164,424 nonwhites pretending to be "refugees" have invaded Europe so far this year, with the majority arriving by sea, figures released by the United Nation's International Organization for Migration (IOM) have shown.
Hellstorm is a documentary produced by Kyle Hunt and Renegade Broadcasting based on the book of the same name by Thomas Goodrich.
A billboard in West Virginia that stated "White Self Hatred is Sick" was removed less than a week after being put up due to pressure from the governor's office because a government employee demanded that it was "racist."
Thousands of nationalists marched through Warsaw at the country's Independence Day celebrations.
Around 150 people, including asylum seekers and pro-migrant activists, called on German Chancellor Angela Merkel to "open the doors" and allow more migrants from Greece to come to Germany.
Josefina Sauleda Paulis, of the Dominican cloistered monastery in Barcelona, has also been commended in Catholic sources. 
The significance, importance and effects of martyrs on religious or secular power systems and on revolutionary movements has always been known and exploited by the tyrants of Church and State.
The number of areas classed as "vulnerable" by Swedish police has risen from 15 to 23 in two years, according to leaked documents held back from release by Sweden's national police chief.